Tuesday 18 August 2015
An annual opera festival at the home of Carphone Warehouse founder David Ross is under way in Leicestershire.
Tuesday 4 August 2015
On the VIP opening night of the exhibition at Djanogly Art Gallery we caught up with David Ross and friends to find out where his interest in art started, what his first purchases were and what it's like to see the works on display in a gallery rather than at his home.
Curator Neil Walker also gives us an insight into the works themselves and what he's learned about David's taste in artwork.
Video by Debs Storey
http://www.linkedin.com/in/debsstorey
ITV Central News spoke to David Ross, one of the co-owners of the Carphone Warehouse and one of the Midlands most successful businessmen.
Co-owner of Carphone Warehouse invests over £11 million in the Midlands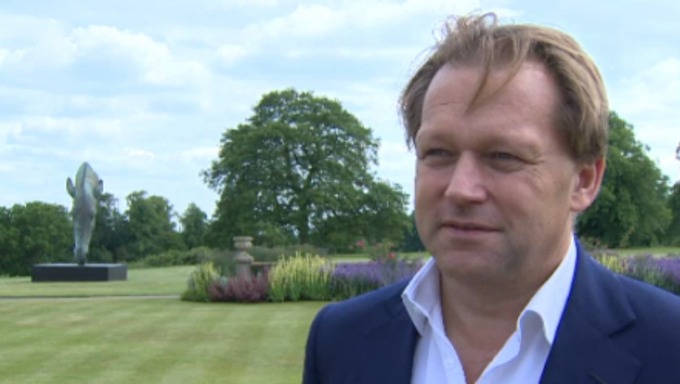 Monday 3 August 2015




#DRET Summer Cup 2015 had 1500 students & special guests Denise Lewis​, Gabby Logan​ & ex Scotland #Rugby Kenny Logan​.